Did you know the Netherlands is full of fun, sustainable places? From restaurants with delicious meals, to actual circular hardware stores. There's something to enjoy for everyone!
Today, we are sharing our 6 favourite, sustainable hotspots in Rotterdam.

1. BACKYARD 2. De Groene Passage
3. Buurman Rotterdam 4. Rotterdamse Munt
5. Bluecity 6. STEK de stadstuinwinkel
This restaurant in the middle of the city serves plant-based meals around the clock. You can go there for breakfast, lunch, and dinner! The diverse menu allows you to try many different vegan dishes, from pulled "chicken" to Mexican fajitas. 
You can sit inside to enjoy the homely interior while enjoying your food or if the weather allows it, you can enjoy the backyard. The whole restaurant is decked out with sustainable and recycled materials, and a lot of green.
BACKYARD is open every day and you can find it at Korte Hoogstraat.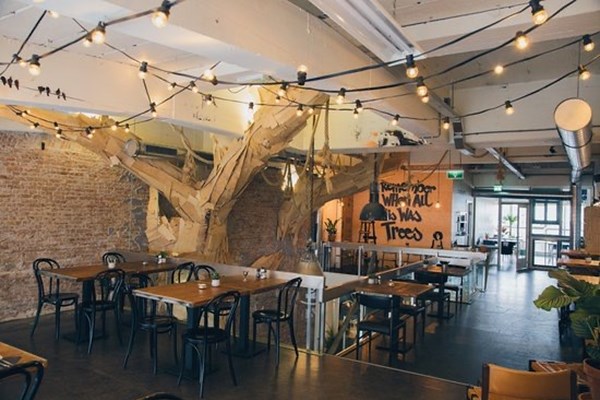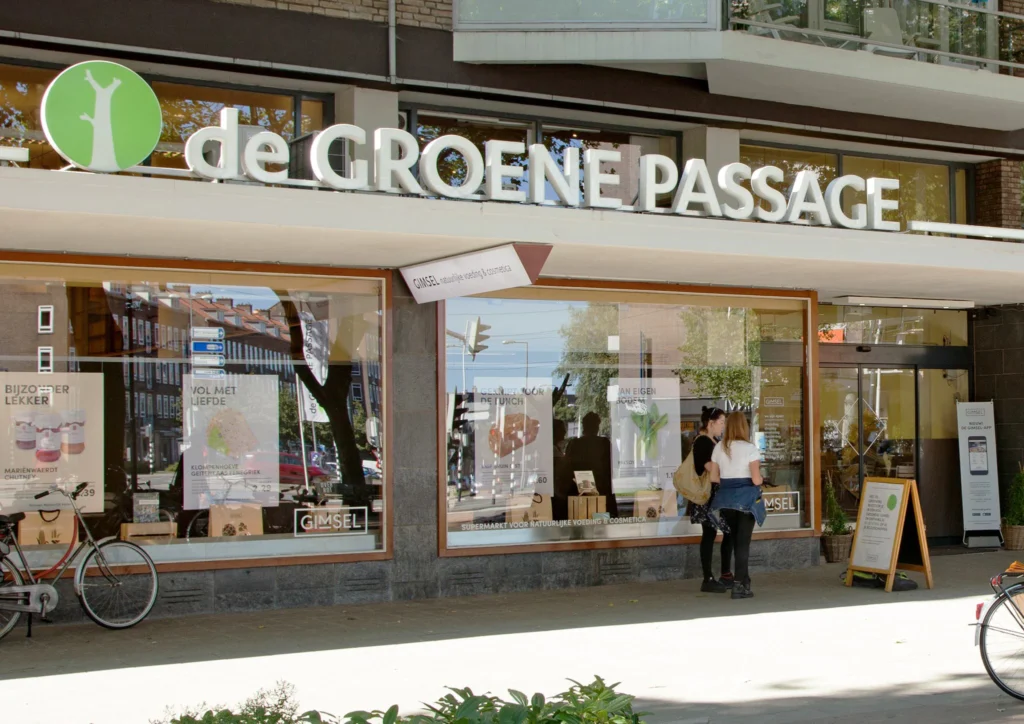 A shopping mall filled with stores, restaurants, and activities that aren't only good for yourself, but also for the environment. 
This unique concept is still going strong after 20 years and that isn't surprising, as it is THE place to get your sustainable gifts, organic meat, interior accessories, and clothing. Want to take a break from all the sustainable shopping? You can enjoy a delicious snack or meal at Spirit. And if that's not enough, you can fully relax at the beauty salon Aditi.
This one-stop shop is within walking distance from metro station Blaak, on the corner of Goudsesingel and Mariniersweg.
The circular hardware store is where you can find used materials and wood from Rotterdam trees. The used materials are all ready for a second life. This causes the supply to fluctuate heavily. The supply of the Rotterdam wood also changes as it comes from trees in the city that has to be cut down because of various reasons. Usually, they would get shredded, but Buurman gives them a second life by transforming them into beautiful planks. They even know from which tree each plank comes and why it got cut down!
Apart from getting these materials, you can also go there for classes and workshops. You will learn how to work with various tools and materials, so you will gain the skills to make whatever you desire!
If you already have these skills and knowledge, you can also hire a working bench to work on your projects.
Buurman can be found at the Vierhavenstraat and opens from Thursday until Sunday. They can also be found in Utrecht and Antwerp.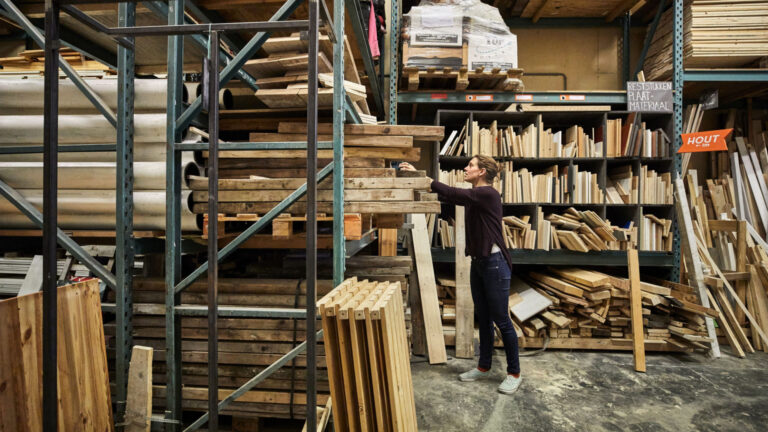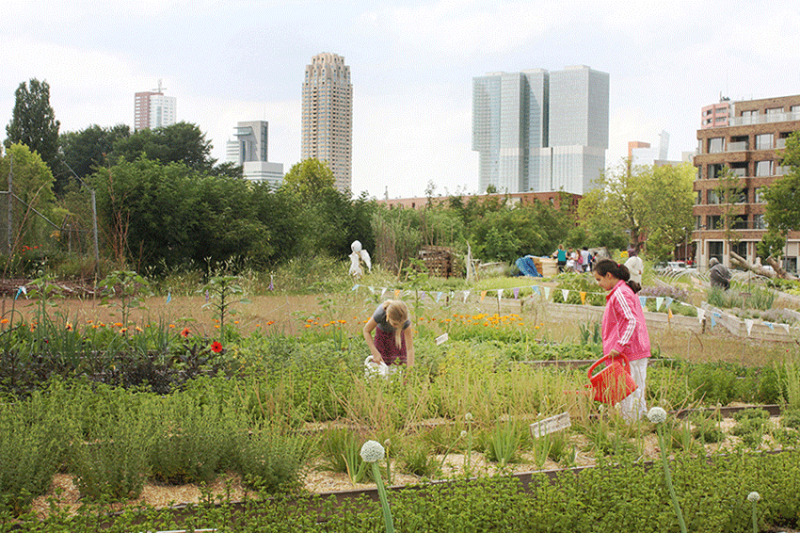 An amazing, green urban oasis you can enjoy with your whole family. 
You can fully relax during an amazing walk. With the purchase of a cut- and pick card, you can even take some of the fresh herbs and/or flowers home. 
After the walk, you can take a well-deserved break at the Muntterras, where you can enjoy homemade herbal teas, lemonades, snacks, and lunch. The kitchen is fully vegetarian and uses fresh, local, and organic ingredients from their own garden and other producers. 
There are also many activities for children, such as treasure hunts and a barefoot trail. 
The Rotterdamse Munt can be found on the Rosestraat 200 and is open from Wednesday to Saturday from 12 to 18.
In the former Tropicana swimming pool, you can find this circular economy model city 
The whole concept is the epitome of circularity! The transformation from a pool to a dynamic community took 5 years. The office wing was realized using reused materials for 90% which saves about 60 tonnes of CO2!
After having to build flexibly for 5 years, it is now the hotspot for like-minded entrepreneurs who aren't only provided with a space to work, but also a dynamic network.
BlueCity has an agenda filled with events, lectures, and knowledge-sharing opportunities. 
It can be found on Maasboulevard.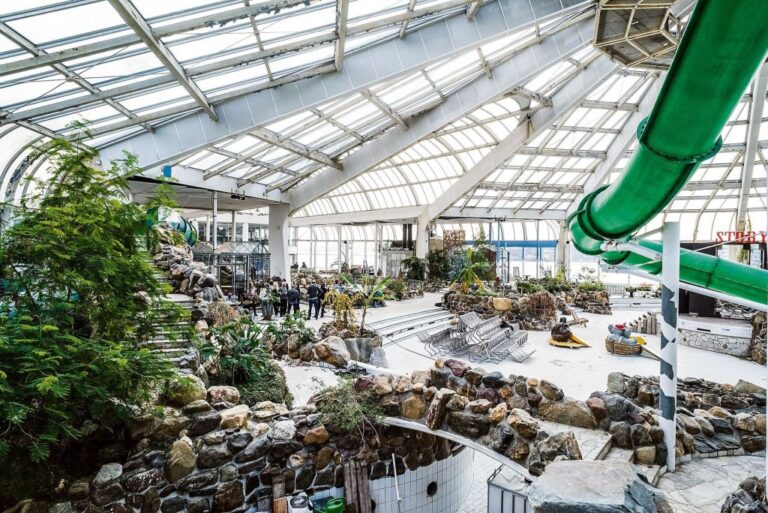 6. STEK de stadstuinwinkel
At STEK you can find everything you need to make your surroundings green. It is a small garden center in the middle of Rotterdam, which makes it easily accessible without a car!
They don't only have plants and seeds,  but they also have books full of inspiration, bird houses, and other sustainable products. They truly have something for everyone! Besides all of these items, you can also go there for design and advice, and a wide array of activities. Definitely keep an eye on their website and Facebook page so you won't have to miss out on anything!
You can find STEK on Nieuwe Binnenweg 195b.
What city do you want to see next? Let us know!